How and Why Should I Support Embracing Purpose Ministry?
Because women are getting out of their seats and into the streets, making a kingdom difference. In serving the lost, the lonely and the least of these, they're getting a taste of the Abundant Life that Jesus promised and they are coming alive! So are their churches.
Our fundraising goal of $44,000 will enable us to …
Hire a new part-time executive assistant
Continue prison ministry at two central Arkansas units and produce a video series to accompany the new prison edition of Embracing Purpose On the Inside & Beyond
Expand grants to global leaders
Fund EPIC projects in Little Rock and Atlanta
Continue a Reach Campaign which launched in August to digitally market Embracing Purpose to outwardly -focused churches across the country.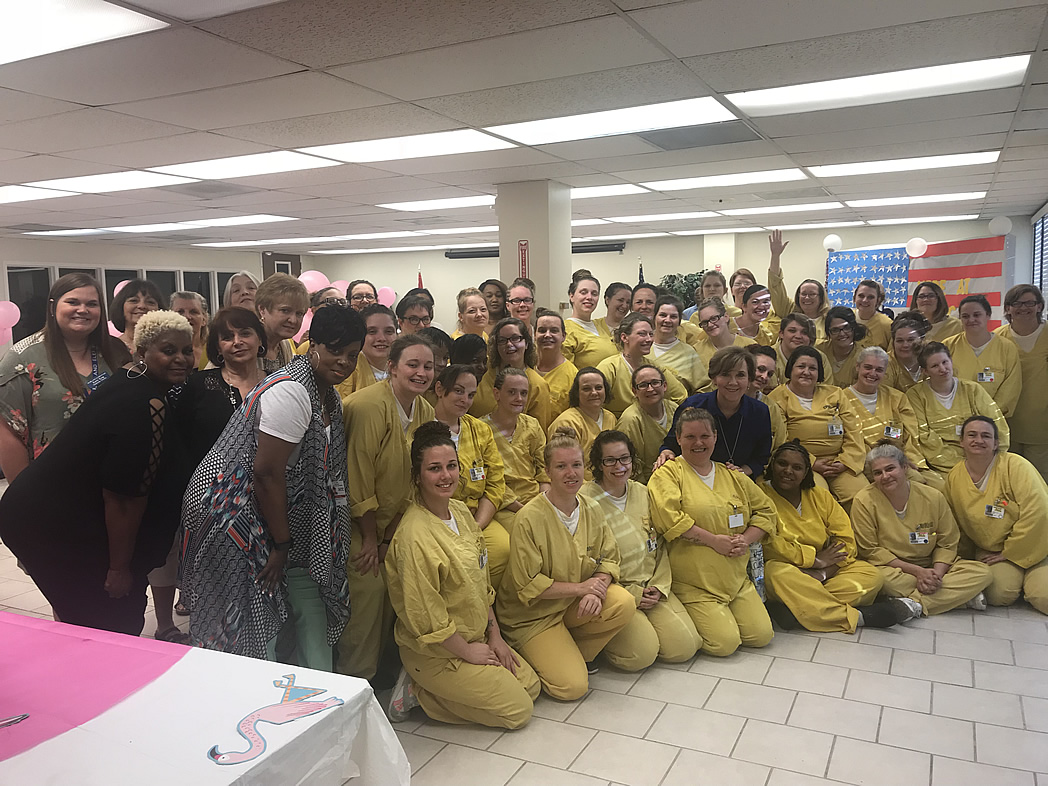 Inside a West Memphis correctional facility where the first of two classes was held using the new prison edition, Embracing Purpose On the Inside and Beyond.