Make the most

of the life you've been given.
Embracing Purpose is a Bible-based study designed to help you discover and embrace your unique design and God-given purpose.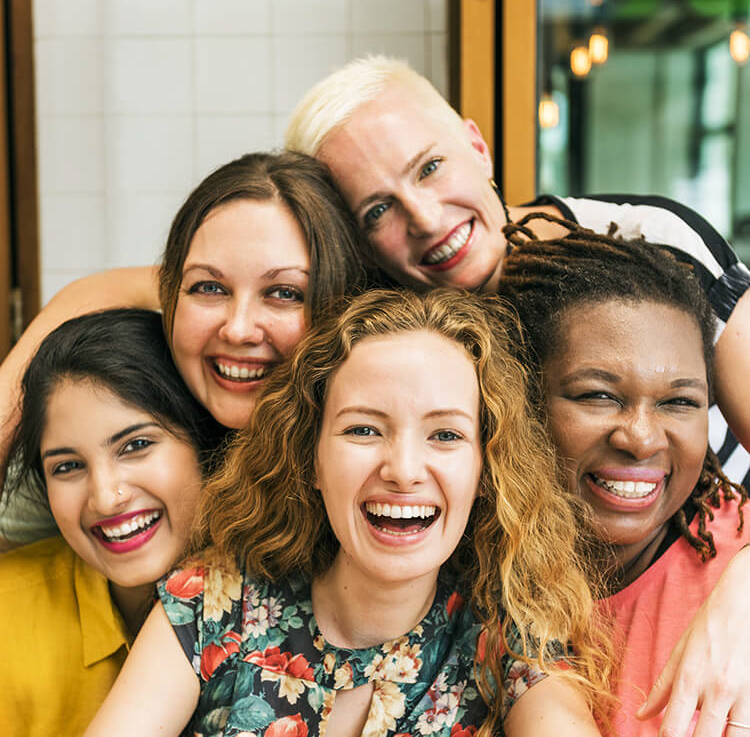 EXPLORE
Explore what God has to say about you.

DESIGN
Discover your unique design and purpose.

EMBRACE
Step into all you were created to be and do.
Embracing Purpose
HELPS WOMEN EXPLORE OUR DEEPEST LONGINGS.
So many women yearn for significance and belonging at all stages of life. The truth is — who you are and what you do matters. That's why Linda Slaton created Embracing Purpose, a 10-week Bible-based study, that has helped thousands of women discover their purpose and make the most of the lives they've been given.
There's a saying we have around here: As women, we ought to experience deep joy in LIFE. In order to do that, we need to be Living Intentionally For Eternity. And that, ladies, we can do.
New Classes Beginning August 2023
In the meantime, explore ways you can start the study today.
IT'S REALLY IMPORTANT YOU KNOW THAT
This study is not just another

self-help book or personality test.
Embracing Purpose is a self-discovery tool for understanding how you are uniquely created to uniquely contribute to the world in which you live. When you step into all you were created to be and do, blessings abound to you and those whose lives you touch.
Learn in a small group of women.
Groups usually range in size from 5-7 and include women from all stages and walks of life.
Remain in the comfort of your home.
Classes are currently being held virtually via Zoom.
Follow the lead of a trained facilitator.
All group leaders are trained by the author to help you get the most value out of your time together.
THE EMBRACING PURPOSE STUDY
"Linda Slaton's Embracing Purpose has provided an engaging, organized and exciting approach to discovering this gifting and then exploring settings in which these gifts may be released to serve others and the Kingdom of God.  I am excited about her contribution and proud to be a partner in her mission."
HERE'S HOW THE PROCESS WORKS:

REGISTER
Simply click the button below and choose a virtual class starting soon.

GROW
Explore your longings with a small group of women over the course of 10 weeks.

GO
This is the fun part. With greater insight, enjoy living on purpose for a purpose.
— LIFE WILL NEVER BE THE SAME —
Discovering purpose in life is crucial to our wellbeing.  Embracing Purpose takes us on an exciting Christ-centered, soul-searching journey which ignites awareness as to Who God is, whose we are, and what He has purposed for each one of us—abundant life in Him.
WATCH SOME AMAZING EMBRACING PURPOSE STORIES
HEATHER'S STORY
Heather is using her gift of hospitality to bless her neighbors while glorifying God in the process.
TAMMY'S STORY
Tammy and her husband Jamie could never have envisioned planting a church in the inner city. But God obviously did.
ELAINE'S STORY
Elaine Green turned a hobby into a fruitful ministry that blesses so many through Kingdom Quilters.
EMBRACING PURPOSE IS TRUSTED BY: