We help women embrace their God-given purpose.
How it all started.
Embracing Purpose is the fruit borne of a long journey Linda Slaton took with God. What started as a growing sense of restlessness and confusion became a quest for answers. Then, having found them, she had a deep desire to help other women find their answers. That's when she heard the whisper of God—
Write a study to help women do what you have done – discover and embrace God-given purpose.
Today, Embracing Purpose has found its way into churches, homes, and even prisons across the country, as well as abroad. The Spanish version of an early edition of the material titled Mujer con una Mision (Woman on a Mission) has been widely taught in Central America.
See the transformation.
Lose yourself in short videos and written stories of people like you.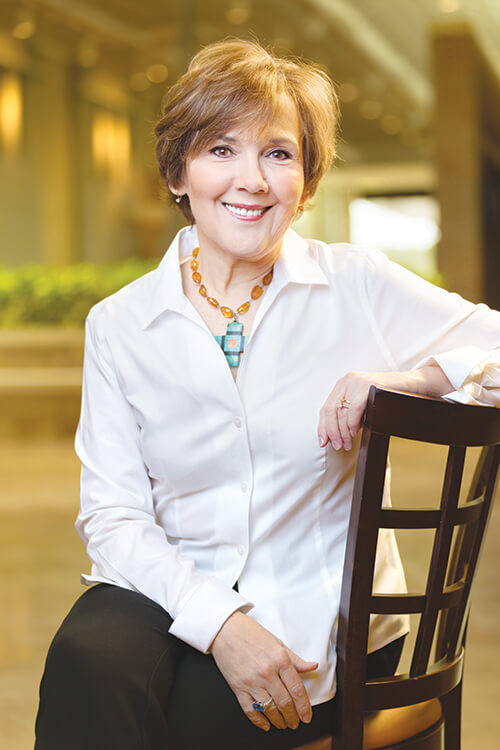 Meet the founder.
Mother of four, stepmother of two, and grandmother of twelve, Linda lives in Little Rock, Arkansas, with her husband Dave. Having served as Missional Engagement Pastor for seven years at Fellowship Bible Church, Linda now devotes full time to her God-given purpose – empowering others to find, love, and live their purpose based on their unique design.
"Nothing thrills my heart more than seeing people of God come alive as they do the work He's called them to do. It's the path to an ever-deepening relationship with Jesus and to abundant life," she says. As a retreat and conference speaker and a certified life coach, Linda delights in spreading the message of Embracing Purpose to audiences everywhere.
If you've gone through Embracing Purpose, you may be curious how
Linda responded to the "Who Am I?" exercise in lesson eight. She starts with:
"I am a child of the living God, beloved and made righteous through Christ's death on the cross."
Click Here to Read the Rest of Linda's Response.
I am a child of the living God, beloved and made righteous through Christ's death on the cross. Gifted by God to speak, write, coach, and encourage, I am a life-giver and an Image-bearer. My heart's desire is to bring glory to God and to reflect His image to a watching world by inspiring and equipping people to become difference makers by His design. I long to become the best version of myself and can only do that by the Spirit's power working in and through me. I want to grow in the grace and knowledge of Jesus Christ and to see my children and grandchildren do the same. Most importantly, I want them to know the deep joy I have in Jesus.
I love the beauty and grace of horses, fall leaves, waterfalls, and works of art by God-gifted people. I love to learn by reading great books, listening to masterful speakers, and talking to stimulating people. I love people, especially those with a keen sense of humor. I relish spending time in God's presence and accomplishing the work He's giving me to do. In this, I feel His immense pleasure.
Looking for a retreat or conference speaker?
Invite Linda to your church to share the vision God has given her to proclaim –
"Imagine a world where every one of us got up tomorrow and did exactly what God created us to do –nothing more, nothing less. What if we knew what to do. And did it. How might our world change for the better? How might we? You were created on purpose for a purpose."