Leader Corner
Bring Embracing Purpose to your church and help your women Find, Love and Live their God-given purpose. Below you will find all the tools you need.
Gather 8-10 women within the community to participate in the 10 session study.
Purchase your tools: You'll need 1 DVD, 1 leaders guide and 8-10 workbooks | GO TO STORE
NOTE: An alternative to the DVDs is our new online streaming videos
Get started:  Guide Your Small Group Through the Journey of Self-Discovery and Purpose
NEW!

Embracing Purpose Virtual Groups

For leaders and life coaches: Have you thought about forming a virtual group where women living in various locations  watch the video series online and then meet virtually as a small group? Our digital video series is now available and shareable! Contact us to learn more about forming a virtual group.
Embracing Purpose Church Event
There's no better way to launch the course than to invite author Linda Slaton and her team to conduct a weekend retreat, conference or workshop for the women of your church. Contact us for more information about bringing Linda to your church for a women's event.
Embracing Purpose Fast Tracks Getaways
This 3-day getaway is ideal for leader teams to fast track through the material prior to offering the study in your church. Author Linda Slaton or one of her team facilitates in a home or retreat setting in your locale. Contact us to find out how you can host a Fast Track Getaway in your area.
Leadership Training
Linda offers excellent leadership training for small group facilitators, those leading Embracing Purpose groups as well as other women's ministry offerings, and for anyone wishing to enrich everyday conversations. In Contagious Curiosity, Linda guides participants in the art of listening, asking and believing in people as God believes in us. He interacts with us in terms of our potential, not our problems, seeing who we could be and speaking in to that. Good facilitators learn to do the same and seek to develop a heart like His.
In order to develop an effective Women's Ministry, it is essential to equip leaders through training.  Linda Slaton's Contagious Curiosity gave our small group leaders practical tools on active listening and the art of asking questions.  Her presentation is warm, honest, and engaging.  Our women were better equipped to build relationships with each other and grow closer to the heart of God. ~ Mary Ann Ruff, Women's Ministry Director, Hope Church, Memphis
If you would like more information about having Linda come to your church, contact us today.
Be sure to check out Frequently Asked Questions here.
Leaders, watch the first video of the 10-message series here at no charge!
The 22 minute message gives an overview of the Embracing Purpose course and offers a sample Linda Slaton's intimate, story-rich speaking style.
Bring the Embracing Purpose study to your church with the following tools:

NEW!


Free Sample Lessons

If you would like to preview the study prior to making a purchase, check out our free sample lessons (lessons 1 and 3) from the Embracing Purpose Self-Discovery Workbook.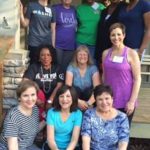 This three-night getaway is designed for leaders to work through the Embracing Purpose material on a fast-track prior to launching the study in their churches or homes. It may also serve as an option for interested "learners" who, for whatever reason, are unable to participate in the 11-week long course.
Approximately 4 hours of preparation is a prerequisite for attendance.
Let us come to you! Save travel expenses by bringing Linda Slaton and her Embracing Purpose team to your neck o' the woods and your circle of influence. For more info about how to host an experience contact us via our Contact page.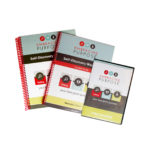 Bring Embracing Purpose to your church and help women find, love and live their God-given purpose. With the self-discovery workbook, DVD set and leader guide, you will have everything you need to lead a small group through the study!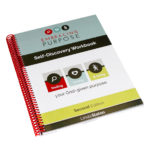 This powerful study tool takes the principles that Linda outlines in There's More and helps the women in your church travel through that same journey toward finding, loving and living their own unique purpose. Increase the morale, involvement, excitement and passion within your women's ministry and see tangible results within your church.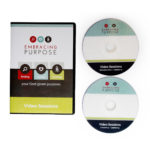 Linda Slaton's messages reinforce what participants learn in the workbook and supplement the material with new concepts and insightful illustrations. Eight of the ten messages include videos clips of real women pursing their purpose with great joy and experiencing the  abundant life Christ came to give. Linda's messages are delivered in a small group setting that is warm and relaxed.
 NEW! All sessions are now available online through Vimeo On-Demand. Purchase an individual session or the entire series. Click HERE for more information.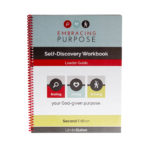 Lead your small group with confidence using the Embracing Purpose Leader Guide. Complete with small group discussion guides for each lesson and message notes with answers for each video, the guide will energize you to step out and lead.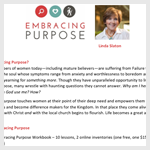 Click the link to download this one-page informational flyer, ideal for communicating to church leaders what the Embracing Purpose is all about. To edit and save your own content, please make sure you have the free Adobe Reader installed on your computer.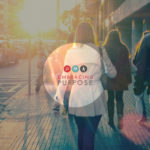 Click the link to download an editable flyer PDF to promote your next Embracing Purpose study. To edit and save your own content, please make sure you have the free Adobe Reader installed on your computer.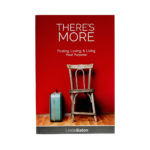 There's More is the perfect first step for the woman who wants to explore purpose but is not ready to commit to the Embracing Purpose Workbook, a ten-week Bible study and self-discovery process. It is not necessary to purchase There's More to benefit from an Embracing Purpose class. There's More takes readers on a ride through author Linda Slaton's own journey from Failure to Thrive, through the Wilderness of Questions to the land of Purpose and Abundant Life. Be inspired by her story and that of many other women who've traveled the same path.
Large Bound Embracing Purpose Journal:
Ultrahyde material offers the look and feel of leather.
Two colored ribbon bookmarks provide easy reference to where you left off and frequently-referenced pages.
Elastic pen loop keeps a pen beside your notes for simple retrieval.
Includes (1) Embracing Purpose Pen (black ink)
Size: 10″ x 7″ x 1″.