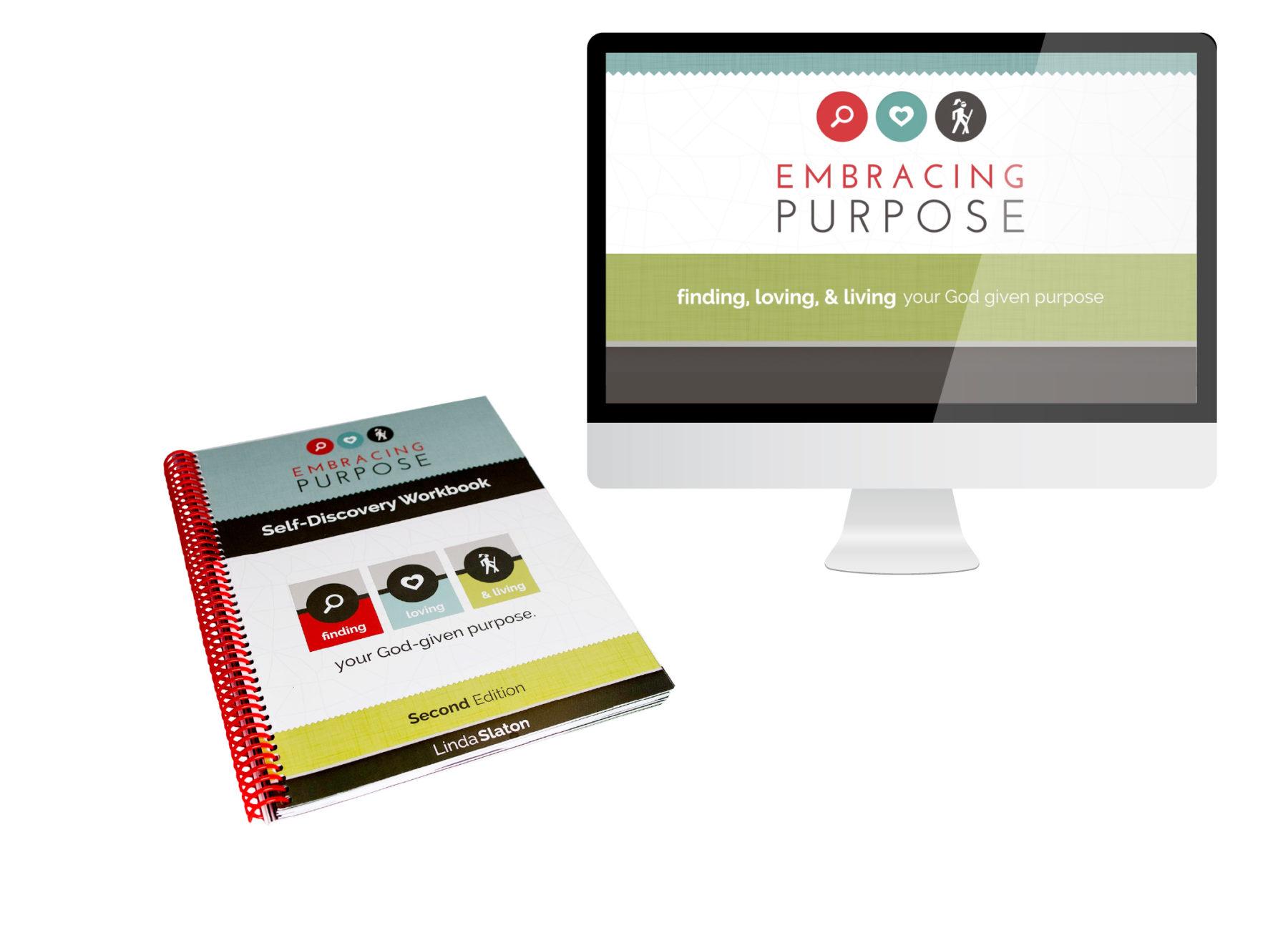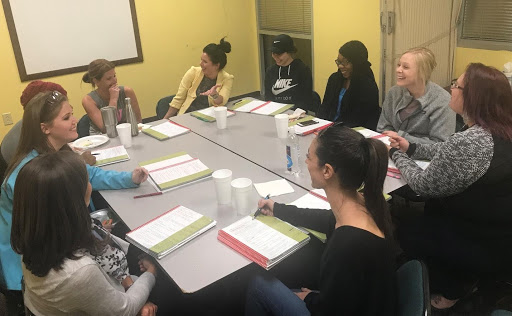 Embracing Purpose- The Study
Embracing Purpose is designed to help you discover and live your God-given purpose based on your unique design from Him. It is an equipping tool to maximize your gifts for the kingdom so that you will experience true joy in LIFE – Living Intentionally For Eternity.  
When completed, you will have keen understanding about your unique design, your purpose and common roadblocks on the path to purpose. You will have crafted a purpose statement and the beginning of a purpose plan. 
Components: 
Self-discovery Workbook with 10 lessons and two online inventories, one on spiritual gifts (free), one on personality ($15-$20, paid for by credit card)

10 video messages (purchase as a disk set or online videos)  

Leader Guide for small group facilitators
NEW! Embracing Purpose Virtual Groups 
During these challenging times, consider joining a virtual group to work through the material in the comfort and safety of your home with like-minded women and a trained facilitator. You can certainly work through the material alone but maximum benefit comes when you do the study with others. New groups are forming throughout the summer and into fall. Come be a part of this soul-satisfying adventure that could change your life! To register for a virtual group that suits your schedule click here.
Doing Embracing Purpose in a Small Group Setting
The facilitator will need a Leader Bundle comprised of one Embracing Purpose Workbook, a Leader Guide, and the video series (Choose between the Disk Set or Online Videos). Each participant needs only an EP workbook.
If you would like info about joining a virtual Embracing Purpose group,
contact us
today.
To be notified when an in-person group is starting in your area, please contact us and
include your physical address.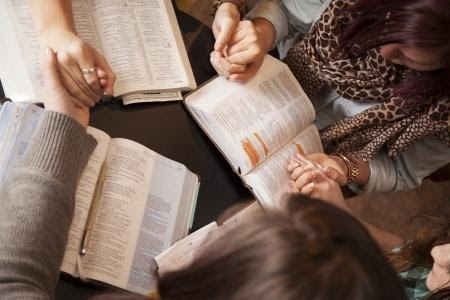 Doing the Study Alone  
To work through the study on your own you will need the Individual Bundle, comprised of the Embracing Purpose workbook and video messages. Choose either the Individual's Bundle with DVD Set or the Individual Bundle with Online Videos.
Searching for purpose? Wondering what's missing? Prepare to be surprised and energized by Embracing Purpose as it guides you through a journey that will open your eyes and your heart to the unique purpose God has placed within you.  Gayle Carpenter, Leadership Network